EXPERIENCE THE BEST
BACKCOUNTRY FISHING
SW FLORIDA HAS TO OFFER
CHARLOTTE HARBOR – BOCA GRANDE
FISHING GUIDE SERVICE
Welcome to Native Salt Charters! Home of Capt. Justin Cauffman & Native Salt Fishing Charters, and your launching point for the best fishing experience you'll ever have. Florida is undisputedly billed as "The Sport Fishing Capital of the World" and Charlotte Harbor is the jewel of it all. The many miles of natural shoreline, expansive grass flats and world famous Boca Grande Pass tarpon charter capital of the world make Charlotte Harbor one of the most beautiful and fertile fishing grounds in the world. Beaches, grass flats, and back country creeks are the magnificent settings for your fishing adventure. It truly is an experience of a life time.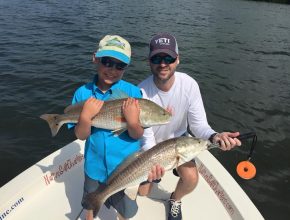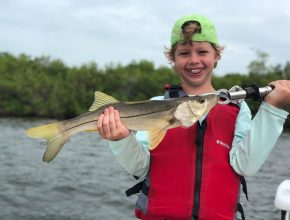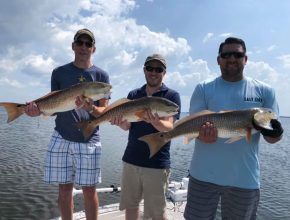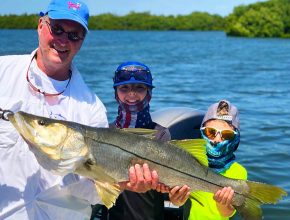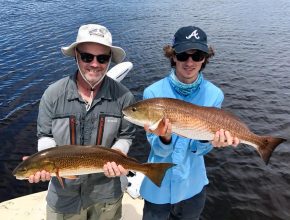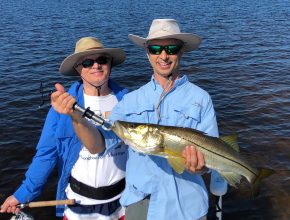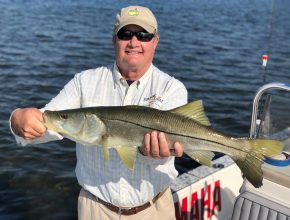 Captain Justin runs charters for Tarpon, Redfish, Snook, and Trout. Boca Grande Tarpon fishing is in full swing. Capt. Justin is the guide that will bring everything together to give you a fun, exciting fishing charter that you'll remember. Capt. Justin strives to provide a top notch service by using only the best fishing equipment, and structuring his charter services to exceed your expectations. The fish are here. The captain is ready. The only thing missing is you. Boca grande tarpon charters are filling up fast; book your Boca Grande fishing charters today!
BOCA GRANDE TARPON FISHING

Tarpon fishing in Boca Grande pass truly is like nothing else in the world. It has to be experienced to be believed. "The Pass" is a waterway/cut between Gasparilla Island and Caya Costa Island that is believed to be home to the largest gathering of tarpon in the world. This tarpon gathering happens every year, starting in late April or early May and lasts through June. Scientists know very little about tarpon and why they gather here but that doesn't really bother us. We just know where they are, when they will be there and how to catch them and that's just fine with us.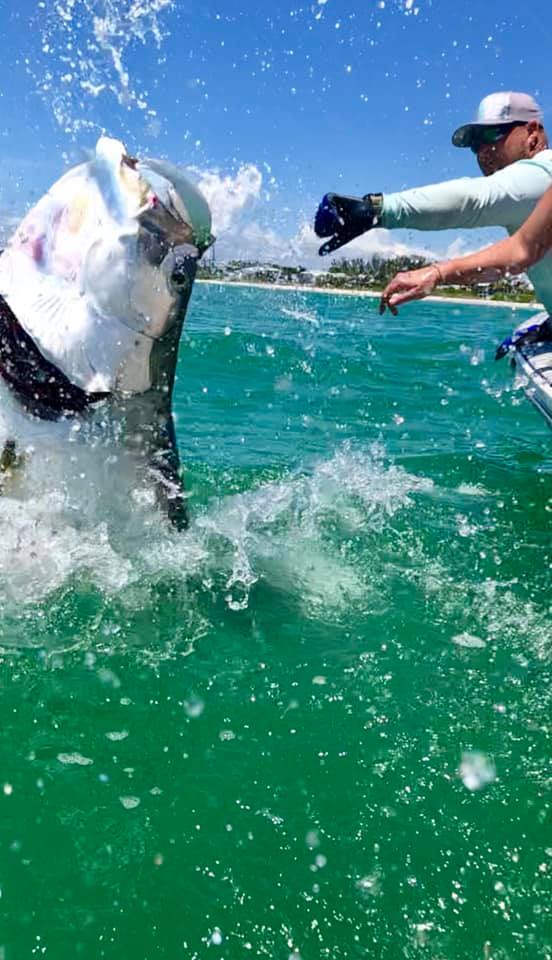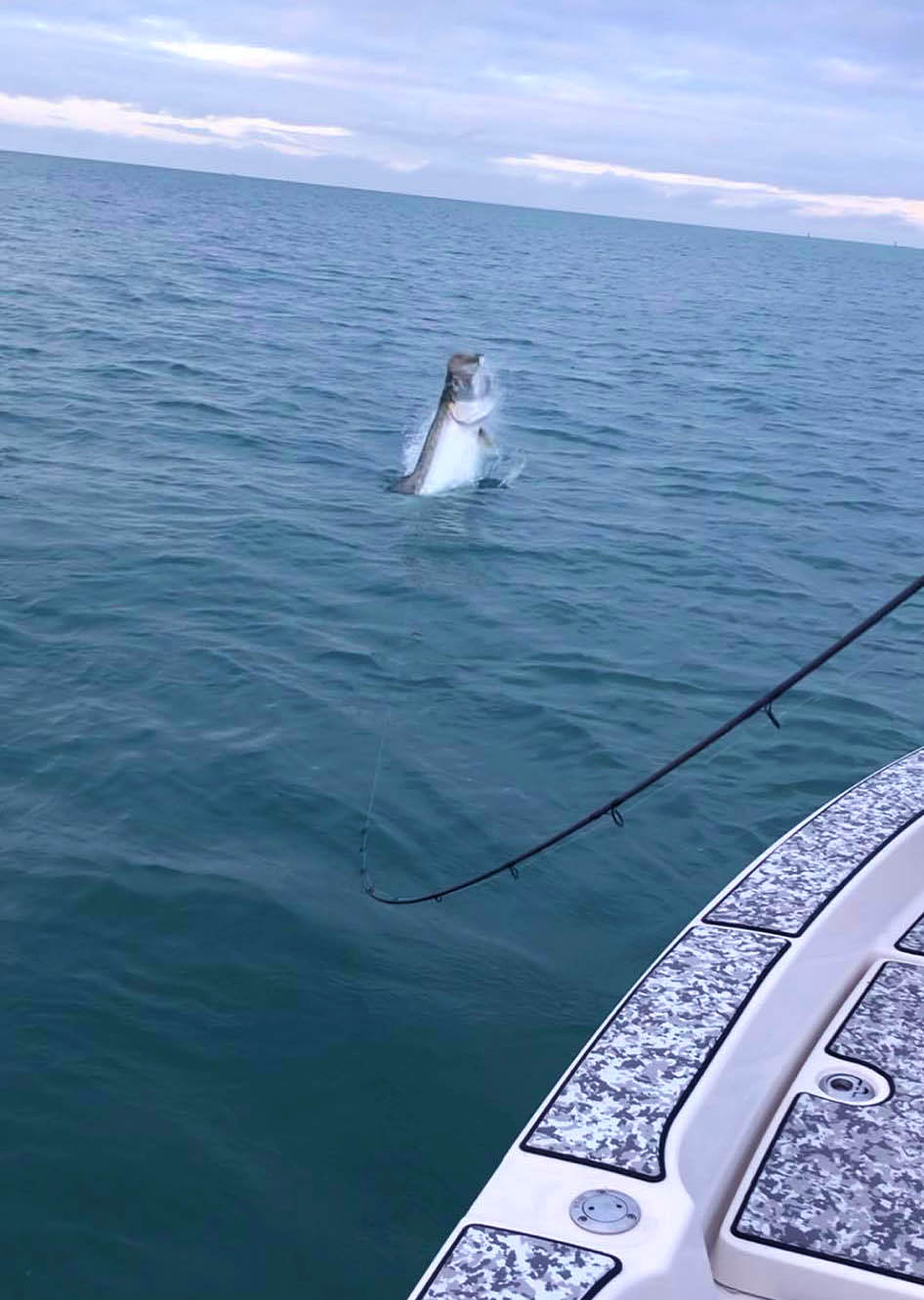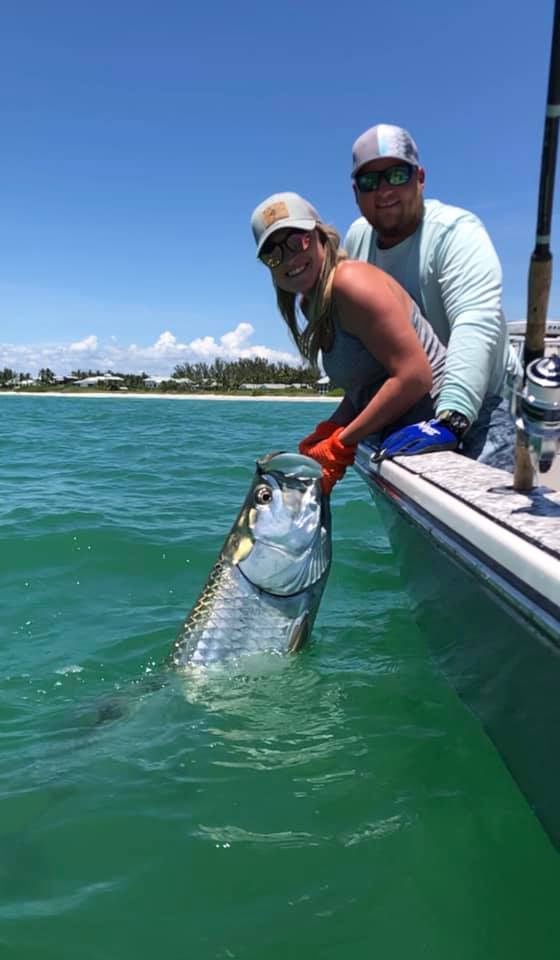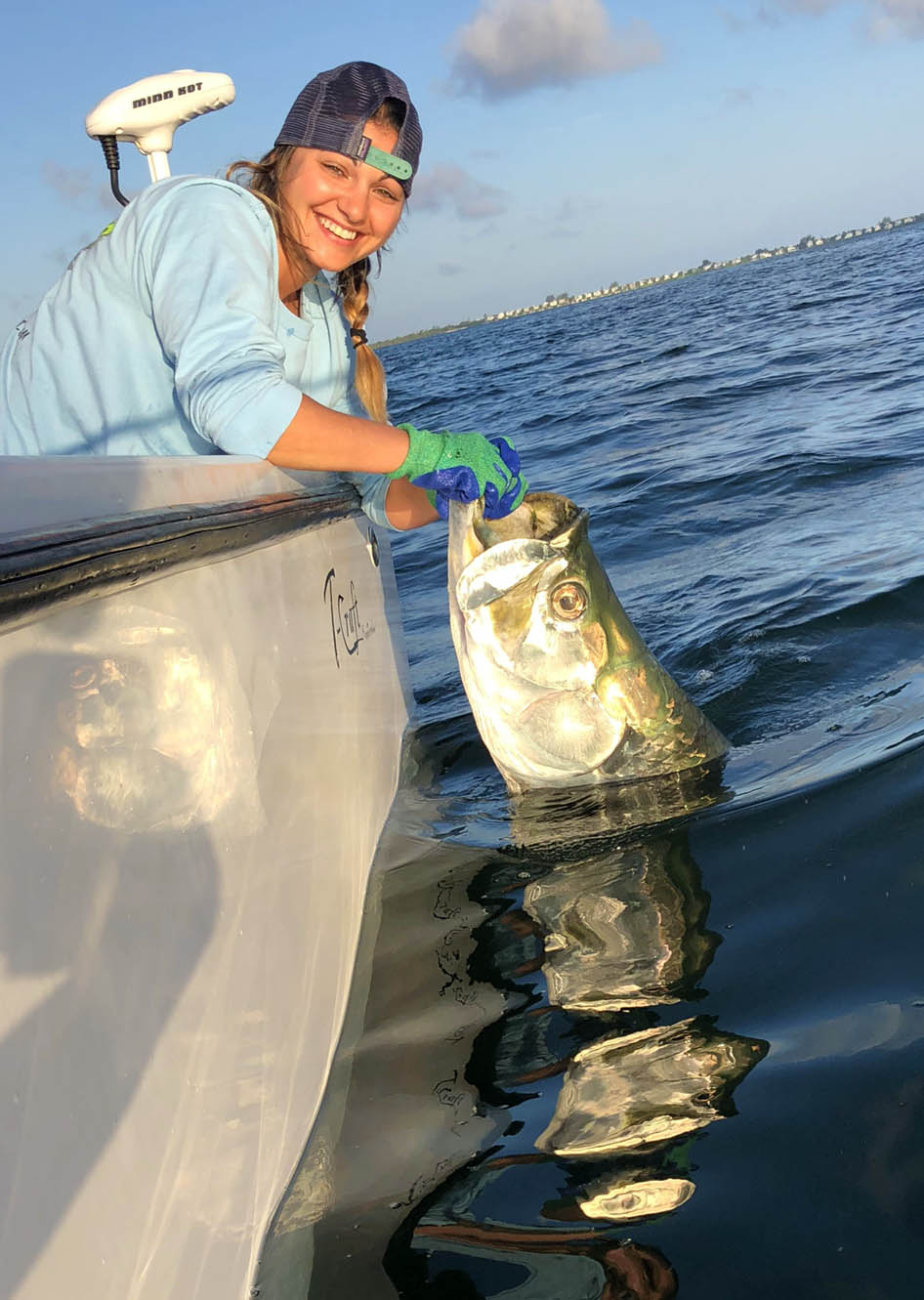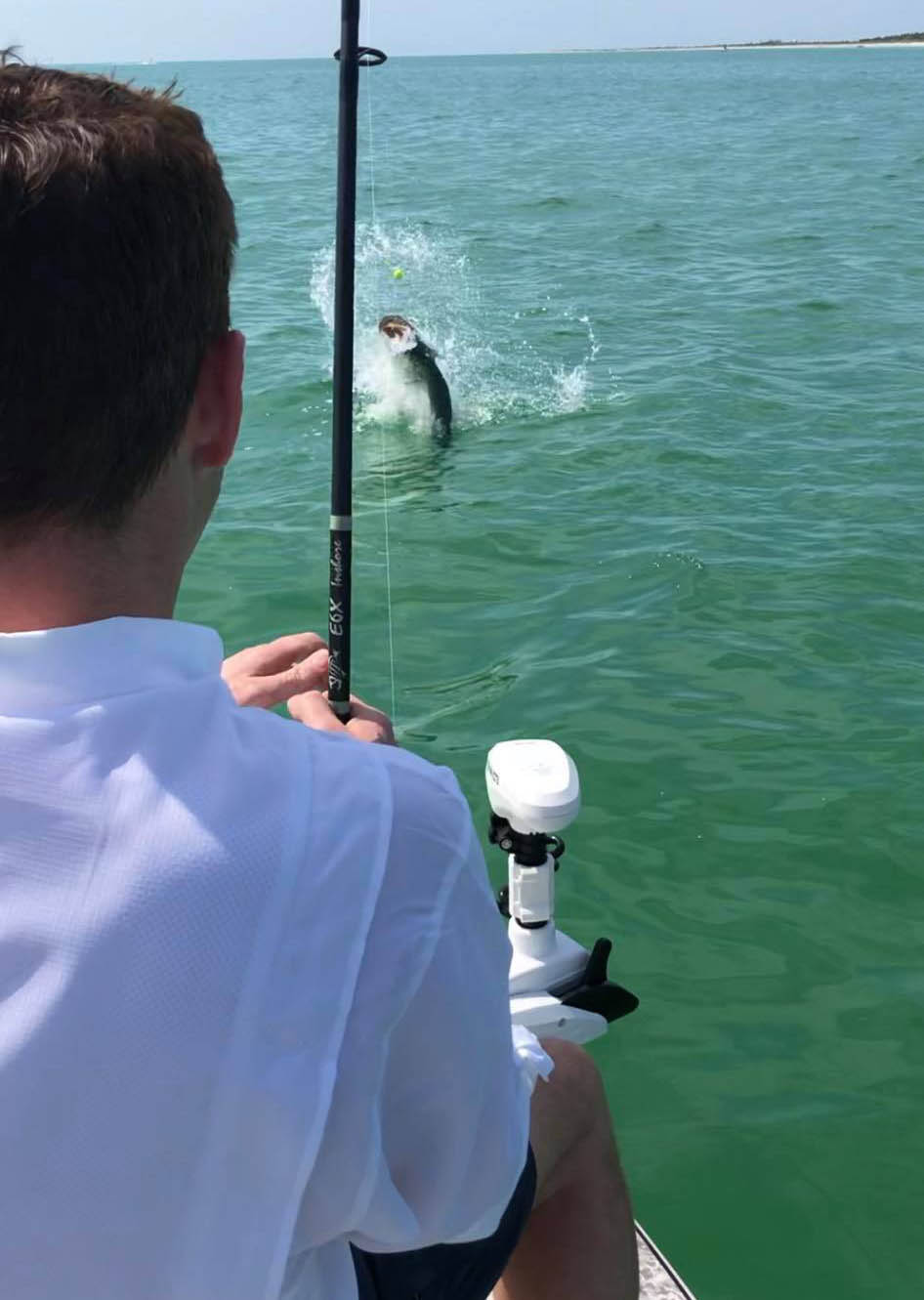 This is electric fishing. Having a 150 pound or more fish attached to the other end of your fishing line as it leaps 8 feet into the air will make you question your choice of profession and why you don't fish for a living. It will get in your blood and the moment you step off the boat you'll be planning your next trip to Boca Grande to fish with Native Salt Charters again. If you want a sure thing as far as tarpon fishing goes, this is as close as it gets.
CHARLOTTE HARBOR FISHING

The great thing about fishing in the Charlotte Harbor area is the many different types of fishing that we can do such as backcountry fishing, beach fishing, fishing the passes, flats fishing, and the list goes on and on. In any one of these places we may catch redfish, snook, trout, tarpon, kingfish, sheepshead, black drum, goliath grouper and jack Crevelle, and much more (that list is even longer). Here's a preview of things you might expect on a fishing charter with Native Salt Fishing Charters.
BACKCOUNTRY FISHING

Charlotte Harbor has tons of natural, undeveloped shorelines that have countless creeks and rivers sprawling through them. During certain times of the year, mostly winter time, these areas are teaming with game fish seeking its warmer waters. We'll sneak back into these really beautiful tributaries in search of redfish, snook, and trout. There are deep pockets of water with dark mud lined bottom that will attract these fish as they try to keep warm during our few chilly months of the year. We'll pitch jigs, top water plugs, and live shrimp into the holes near the mangrove lined shores to tempt these great game fish into a fight.
FLATS FISHING

Picture yourself on the front of a boat overlooking an expansive grass flat as the sun is rising. There isn't a ripple on the water except for redfish tails gently breaking the surface as your guide quietly push poles the boat towards them. You cast your bait in the direction of the feeding fish and all of a sudden you feel that tell tale "thump". The stillness of the day quickly changes to exhilaration and the fight is on. There's no other feeling like it on earth and once you've experienced it yourself, you'll never forget it. That's one of our favorite scenarios but when you're flats fishing there are all types of things that can happen. Trout, redfish, snook and jack crevelle are some of the many prevalent game fish that we catch when flats fishing. No matter what type of fish we're catching, flats fishing is usually done over a natural grass bottom in shallow water. It's quite often that you get to see the fish before you catch them and sometimes you actually get to watch the fish eat your bait. It truly is a wild experience . Charlotte Harbor offers some of the finest flats fishing in Southwest Florida.
NEARSHORE/ INSHORE FISHING

Near shore fishing is fishing for offshore fish within sight of land. When we do this we get to catch king mackerel, grouper, cobia and other fish normally thought of as offshore species without having to spend hours of travel time to get to them. This type of fishing is not available year 'round so you might want to call Capt. Justin to get specifics about when to go. Every spring and fall we have a migratory run of king mackerel. They're nick named "smokers" for a reason. These fish, that can reach weights of 60 pounds or more, can peel off 300 yards of line in the blink of an eye. It's a great treat we have twice a year. For the rest of your life you'll remember the "zzzzzzzzzzzzzzz" sound of the drag on the reel as the fish is "smoking" line off of it. In the wintertime, we get to battle grouper near shore. Nothing in the sea taste better, to us, than fresh grouper. Nothing else has more vertical fight either. When you hook one of these bad boys, you'll swear that there is some supernatural force down there trying to drag you over the rail of the boat.
SHARK FISHING

Charlotte Harbor is one of the most shark infested bodies of water in all of the Gulf of Mexico. If you want to wrestle with a truly historical beast, this is your chance. Hammerheads, bull sharks, black tips, and others are more than willing to make you sweat for hours.We also have an opportunity to fight with giants of biblical proportion here. Goliath Grouper reach weights of 400 pounds here and when we target them we really do have to strap you to the boat at times. These fish are ferocious eaters and more than willing to battle with us. If you think you've got the strength and stamina for an epic battle, this may be your ticket.