Capt. Justin has two amazing and unique boats suited for the type of fishing you choose to do or the time of year you'll be fishing.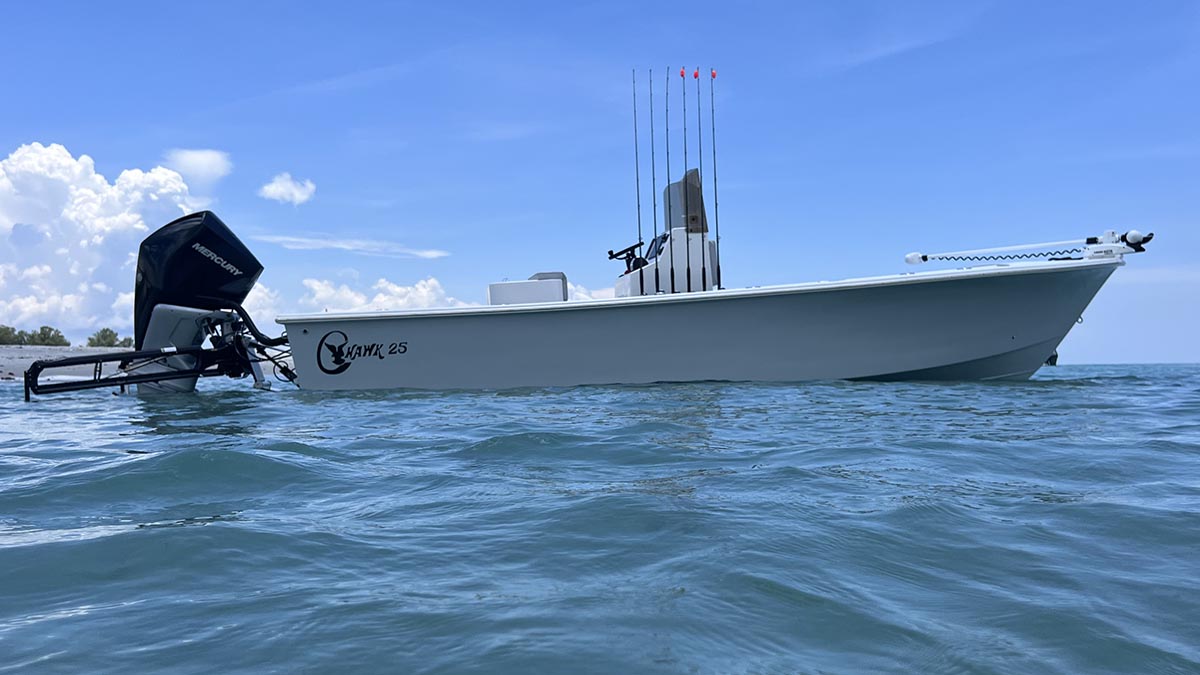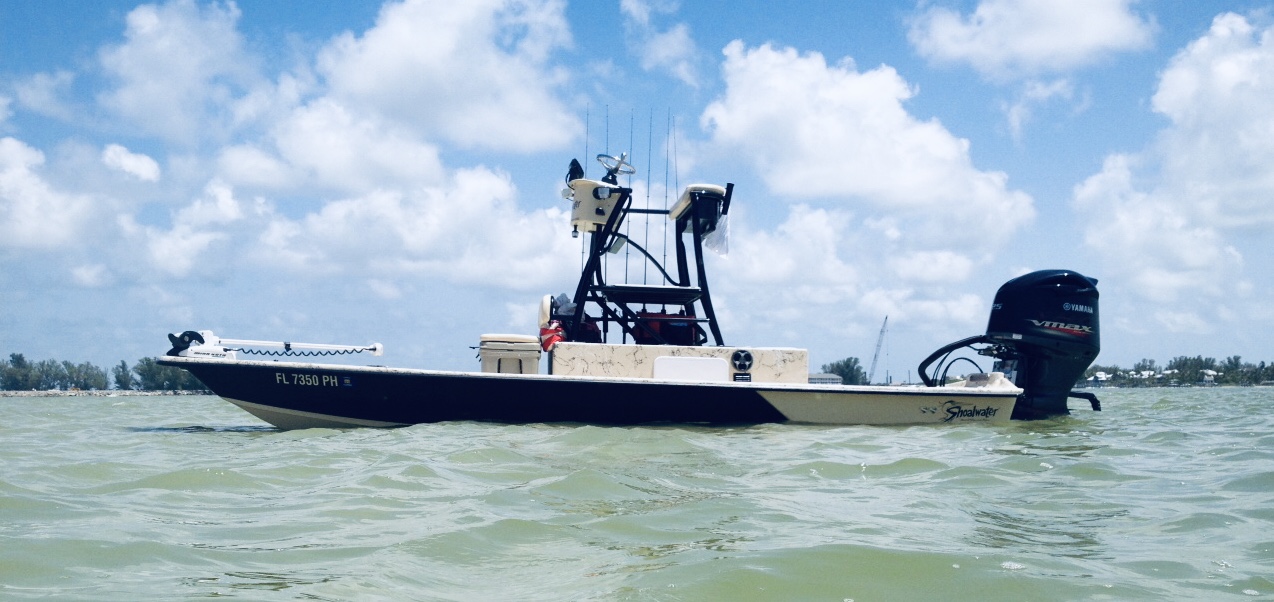 Comfortable & Fishable
Top shelf boats for our top shelf charters.
Quality fishing charters require quality equipment to make them successful and enjoyable. That's why we use only the best fishing boats and fishing tackle.
Captain Justin currently charters from a state of the art C-Hawk 25 bay boat and a 21ft Shoalwater powered by a Yamaha 200 SHO. Having the right equipment gives Justin the ability to fish just about any area and for just about any species of fish in Charlotte Harbor.
From Boca Grande pass fishing for tarpon to the shallow backwaters of Charlotte Harbor's Bull Bay fishing for Redfish, Capt. Justin can get you there and put you on the fish. Both fishing vessels are equipped with GPS, Depth Finders, Power Poles, Trolling Motors, VHF Radios, FM, Radios, and Coolers.
Capt. Justin is sponsored by Shimano and uses G-Loomis rods. Capt. Justin replaces his fishing gear every year so you can count on everything being in the best working order.
Book Now
Book your dream fishing charter!
Come enjoy Boca Grande's amazing fishing and beautiful scenery with Captain Justin Cauffman!